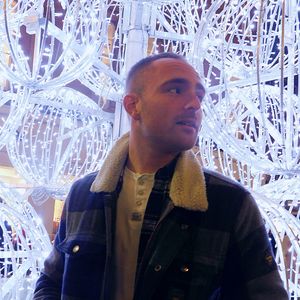 2022 has felt like a fresh start to me. After nearly 2 years of upheaval, it finally feels like things are settling down and that everything can get moving again. In October, I wrote a blog update about what life was like for me in a post-lockdown climate. Whilst true, we were mostly free of the grips of the horrifying covid, it still didn't feel like we were back to any kind of normality. Now in 2022, it seems to me we have reached the new "normal". It's now time to start taking opportunities again, particularly in my case, with my career. So with this fresh start attitude I thought I would look at what my aims are for the next few years and how I want to go about them, and maybe inspire you to do the same… 
2020 and 2021, as I have mentioned many times, gave me a chance to pause and look back on everything I had been doing, and evaluate it. Because of the halt to live music, it gave me much more time to focus on my writing, my profile and my goals. It wasn't always a good time, as I did have to acknowledge I had made mistakes and I could have done certain things better, something that can be hard to admit to yourself. However, once I surpassed this hurdle, I started making more progress than ever. I became more confident in my abilities, reset my compass and started taking reasonable risks, as you never know what can come out them, and it's led me to the point where I am ready to make a big leap. 
If you have been following my newsletters or social media pages you will know I have slowly been picking up more and more gigs not just in the North East but as far afield as Manchester. Travelling further is a big part of gaining traction. Expanding your influence as a songwriter can be hard and seem like a daunting task, but if you choose the right type of venues and practice down to the last note, there is no reason why you shouldn't be playing all over the country or even the world. It opens up a whole new following and you'll find in the new age of streaming services, people don't need to be at every one of your gigs to listen to your music! This is one of the ambitions I want to carry over into 2022, travelling more and reaching out to new people. I have some amazing support where I am based, and when I have travelled to new places I've found them to be just as supportive! 
Which links to another aim, which is to gain a bigger audience. I have never been too bothered by the "algorithm" or "followers" but my audience is a key part of what I do. It's how I steer the ship and understand what works and what doesn't work. What songs are potential big hits that need to be recorded, and which ones can be put on the dust pile ready to be reworked in a few years. So when I am gigging and putting out content on social media, I should also push my Instagram, my Facebook, as in the end I would be nowhere without you guys. It's always good to seek out guidance from people around you, and in my case my audience has been a great test ground for my work. 
In terms of venues, I also want to put more emphasis on my original material. It is often easy to rely on popular covers to entertain a crowd, but if I can put the effort into making my own songs just as enjoyable, then what is stopping me? My career end-goal is to be a songwriter and a huge part of that is the quality of the *songwriting*. Not only does playing original music live help me see what people like but it also pushes me to improve my songs to a level where people don't care if they've heard it before or not, they just want to know where they can listen to it. If you invest in yourself, then you have to be willing to put in the work and the drive. 
A major aim for this year, again focusing on my songwriting, is to collaborate with other artists. It's been great for the past 2 years experimenting with different genres, tempos, metres, lyric subjects and keys, but there is only so much I can do on my own. I work best when bouncing off someone else. Even if your ideas don't align, it's all part of the experience learning to accommodate and also stand your ground. If I am to end up writing for a living, I need to prove I can work with others and be willing to adapt, so that's exactly why I want to start making ground on this in 2022. 
This leads me to my most important goal this year which is to release my EP. Less of an aim at this point as it is already recorded but still a challenge that needs to be achieved. I can't just put it out on the internet and hope it does well. I need to promote it and show what I can do as it's something I'm really proud of. It took a lot of hard work which still isn't over yet. If I want it to succeed I need to make sure it does by ensuring people are aware of its launch date, where they can hear it and that all of the promo is professional. If I was to drop the ball now I would let myself down. 
This year is my chance to move forward and keep the momentum going on the back of the many gigs and recording time in the latter half of last year. If I don't get everything done that I want to, that's okay because at least I know I will have tried. It's about adjusting what I am doing to ensure I succeed. So here's to a new year with many exciting things ahead. Lets get on with it and aim a little higher. 
If you want to know when my EP is coming out you can follow me on Instagram, Facebook and sign up to my mailing list on my homepage where you will get exclusive newsletters and be the first to hear of new releases!