As an original songwriter a large part of my life is searching for, visiting, and performing in music venues. Over the past 4 years I've been to almost 90% of those between Newcastle and Harrogate, seeing some absolutely incredible artists as well as meeting some wonderful people. As we're now heading into the summer months and stepping out of our cocoons as the nights get lighter, I thought I would share some of the best venues to find new original music. 
Little Buildings - Stepney Bank, Newcastle, and The Cluny - Lime St, Newcastle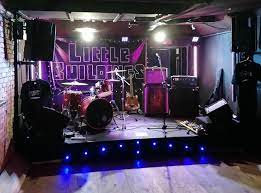 Little Buildings and The Cluny are the beating heart of up-and-coming music in Newcastle. Always on the pulse and supporting grass roots artists, a night at either venue is an experience. A wide range of flavours is shared between the venues much like the Arches though both venues have a larger space allowing full bands to take to the stage.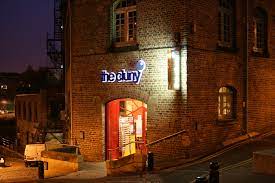 Hosting incredible musicians such as the Arctic Monkeys, Kate Nash, The Vaccines and Mumford and Sons across the years, who knows you might end up seeing the next big thing on their way up the ladder by visiting either venue. 
Claypath Deli - Claypath, Durham 
Claypath Deli has become a little bit of a haven for intimate gigs over the last few years through the promotion of Down by the River. With a small capacity and a wonderful atmosphere, the venue hosts monthly gigs from folk and alternative musicians, including George Boomsma, Benjamin Amos, and Jodie Nicholson. Often selling out, each event is a sought-after evening and if you're staying in the area, I would certainly book ahead no matter the musician. Down by the River has excellent taste and will be sure to provide entertainment for you to enjoy. Talking of taste, the Deli itself does incredible artisan food as well so it's a no brainier. 
The Quakerhouse - Mechanic's Yard, Darlington, and Vesuvio - Houndgate, Darlington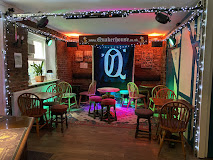 My favourite gigs are the most intimate ones. If you're looking for small grass roots music, then I can highly recommend The Quakerhouse and Vesuvio in Darlington. The venues host purely local artists who are as raw as they come, which can sometimes make for the best experience. The Quakerhouse is a tiny blues venue and real ale pub that over the years has built a reputation for the best ground level blues nights in the Tees Valley.  Alternatively, Vesuvio, since 2020, has become an atmospheric wine bar perfect for any acoustic act. Vesuvio has become so popular in the last year they are booking acts almost a year ahead. Both venues are offer great entertainment and atmosphere and are often packed to the rafters. If you're truly looking for something different these two are the places to visit.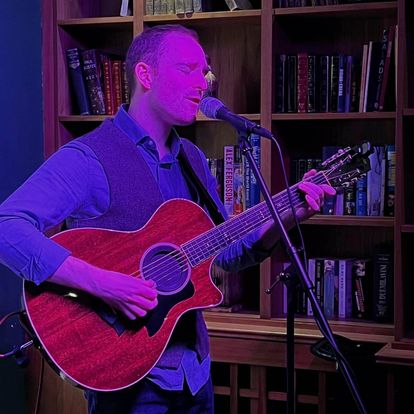 The Georgian Theatre - Green Dragon Yard, Stockton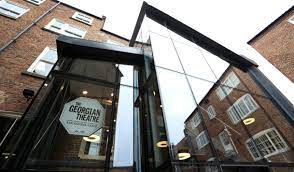 The Georgian Theatre is an independent, not for profit, venue dedicated to supporting musicians and the industry. Showcasing some of the area's best artists, as well as taking part in festivals such as Stockton Calling it is a venue built for lovers of music. Many a great artist has graced the stage, including the Artic Monkeys, Martha Reeves and the Vandellas and Eve Conway. Nestled in an 18th century courtyard it has been the hub of Stockton's music scene for many years and definitely worth a visit to see what great listings they have lined up. 
There are so many venues I haven't been able to cover all of them but if you would like to know more, whether it be smaller or more mainstream venue, just contact me. Discovering new music is a huge passion for me and I'm often scrolling through discover weekly's and other Spotify playlists. Another suggestion to find new music, and this applies outside of the Northeast, is if you're seeing a bigger act, be it Hozier, Lewis Capaldi at a O2 academy or City Hall - turn up for the support act! There's often a reason why they were chosen to support, and you might find your new favourite artist.  If you would like to send me a message or follow what I do you can find me on Instagram, Twitter and Facebook (@samnixmusic).